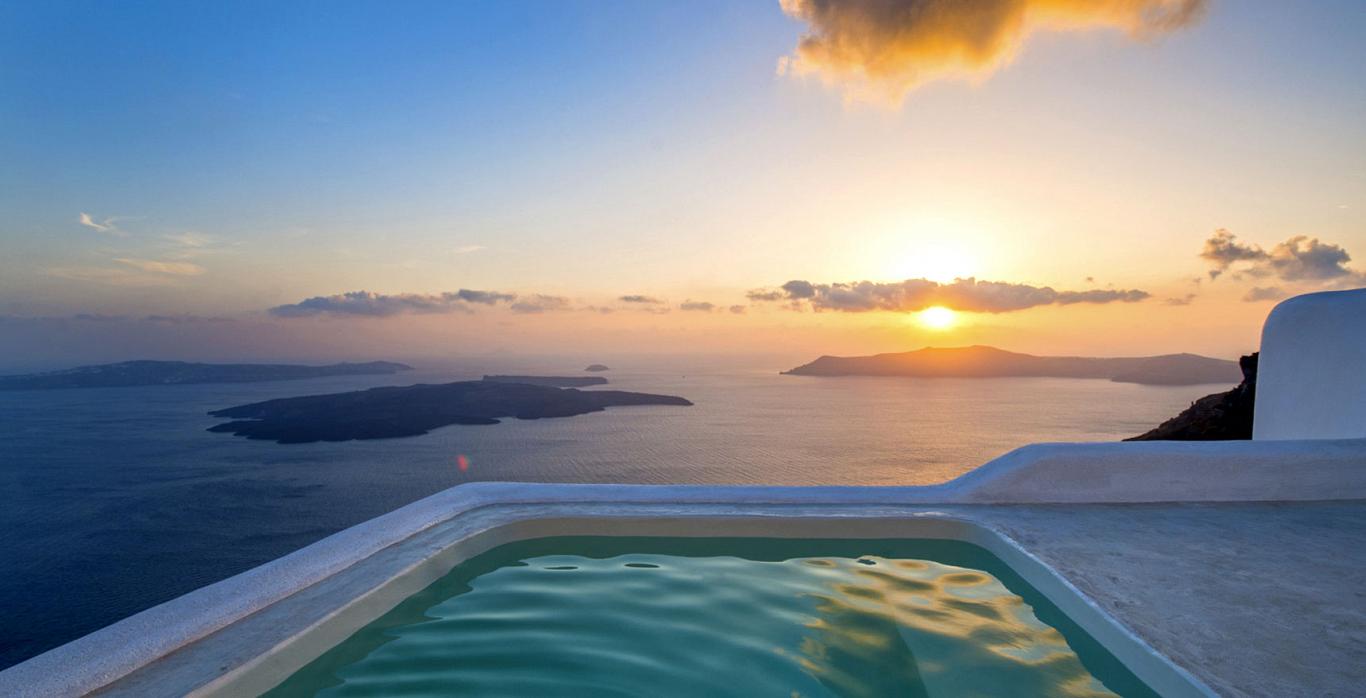 Santorini Summer 2018 Offers
Santorini summer 2018 Offers
Summer 2018 is going to be crazy busy in Santorini with record advance bookings for luxury hotels and villas, each year new properties come on the scene but still they are all getting booked up.
One of the best times to visit the island is spring and early summer, long summer days with great light and it's also possible to find some good deals at many of the accommodations.
The capital Fira is a good option as its not so full with people, also Oia is worth thinking about, this picture postcard village can get ram packed when the cruise ships pull in but once the people have gone it offers something special.
Akrotiri has some very good quality properties, now offering a nice selection of luxury villas and top end boutique hotels all with great caldera views.
The best rates are to be found away from the caldera views, Kamari and Perissa now offer some very good accommodations, during the early or late season some very interesting rates can be found.
Villas get booked well in advance as not so many available on the island, Amaya Serenity Villa is a beautiful 3 bedroomed property with views over Oia and the caldera and offers a private pool.
For larger groups Anema Residence is ideal, this complex offers a number of private villas most of which feature a private pool. the complex can accommodate over 30 guests in total or it's possible to rent each house individually. This property is one of the best venues for weddings or special occasion.
Fira luxury villa
Villa 1809 Fira Villa is a great choice for a group of friends or a family wanting to be close to all Fira has to offer, this beautiful fully renovated Mansion offers 3 bedrooms and 4 bathrooms, living area with sofa bed, private terrace with private jacuzzi tub.
Amazing Caldera views and luxury facilities.
Ios Luxury Hotels
Why not combine your trip to Santorini with a few days on the beautiful island of Ios, here you can find fantastic beaches, a lovely old town, lively harbour and some top quality beach lounge clubs.
The island now offers a good choice of high quality luxury hotels and villas, to be close to all the action take a look at Agalia Boutique hotel with great sea views and first class accommodations including suites with private pools.
A visit to Ios is the perfect combination with Santorini as it can be reached in under one hour by daily ferry, worth a look!!!